Friends, these are the Mobility carts that we have delivered in Ethiopia. I was thrilled to see tonight that they are now established in India. We have a mission there, and I am sure that they can make use of these wheelchairs.

The organization that builds these wheelchairs was recently re-named, Mobility International. They require that the wheelchairs be given free of charge to the poor in developing countries.
We have a shop near our home here in Moundridge, Kansas, but there are more than 40 of these shops throughout the United States now. Volunteers build them, and they are given free of charge to indigent people throughout the world in need of them. Herb and I have seen these people, and many drag their bodies across the ground with blocks of wood in their hands to avoid lacerations. It costs $250-$300 to build each one, and they are life-savers for many.
Keep these chairs in mind if your local church is supporting missions in other countries. Mobility International is great to work with.
Mobility Worldwide®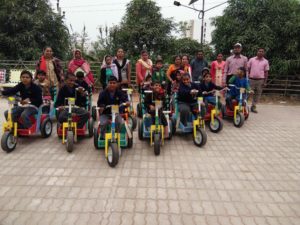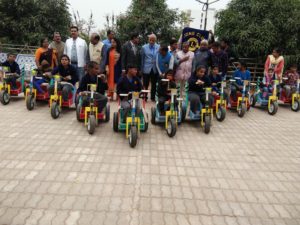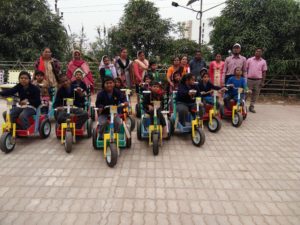 On 4th dec 2017 on the occasion of the world disabled day – week we have distributed the mobility carts to the needy children.
Please find attached photos of the same.
Thanking you for all your support.
Abbas Kharodawala
admn officer
BLIND WELFARE COUNCIL
Gujarat, India